SCHEDULE A FREE ESTIMATE FOR NEW EQUIPMENT
More Than 25 Years Experience!
Penguin's Mission: Passionate about customer service, aiming to exceed expectations!
Slide 1 new
TRUSTWORTHY SERVICE FLEET
Our EPA Certified Technicians will arrive in our already stocked service vehicles for fast emergency service.
Slide 2 new
NO NIGHT OR WEEKEND CHARGES
All emergency calls are answered by a live representative that will get a technician at your door within 2 Hours Guaranteed. And yes, you read right, there are no extra charges for nights & weekends.
Slide 3 new
At Penguin Air we are passionate about Air Conditioning and Heating, providing Charlotte NC and surrounding areas the best heating and air conditioning repair service, sales and installations. We take pride in every air conditioning and heating repair, and complete system installation.
Dear  Penguin Cooling:
I wanted to send a 5 star rating to your hard  working removal and installation crew, the young lady who kept the area clean and for Eric who helped me pick out a great system and getting it set up ASAP to save me from this heat wave. 
I had already given Jacob a 5 star rating  who was professional and patient. 
Also 5 stars to Jamie the young lady from the office who kept me updated every step of the way with patience and professionalism. 
As I sit in my cool 72 degrees living room, I hope you all have a wonderful 4th of July and summer!
Thank you again,
Penguin Cooling and 

Heating
Welcome to Penguin Cooling and Heating, your go-to team for professional installation, HVAC repair, preventive maintenance, and emergency services, serving Charlotte, NC and the surrounding area for over 20 years. You'll benefit from our knowledge and experience. We guarantee it.
First of all, we are a family-owned and operated business who puts the customer first on every project. Therefore, whenever you need a new air conditioning system, an HVAC repair, or duct replacement, we're here to help with our knowledgeable and friendly EPA-certified technicians.
As such, our goal is to provide you with the best possible HVAC repair, installation, sales, or service no matter what the job. There are no exceptions. Every single one is our highest priority. In return, you have our word that you'll get trust, quality service, and satisfaction guaranteed. Always.
Penguin Cooling and Heating understands that trust is something earned and not something to take for granted. We take pride in delivering unrivaled service to take care of all of your heating and cooling system needs in a timely and professional way.
The Penguin Cooling and Heating difference includes:
Licensed, insured, and bonded service representatives
No subcontractors—ever
An itemized and detailed free estimate with no hidden charges
Better Business Bureau A+ Accredited Business
We stand behind everything we do. We back all our work with a full one-year warranty on our service, parts, and labor. If something unexpected happens, we'll make it right. We also provide extended labor warranty coverage too.
Only our well-trained and expert service technicians will take on your project. They arrive in trucks with our name and logo visible on the vehicle driven by staff with identification and wearing our company's uniform.
Penguin Cooling and Heating has over 20 years of experience with both routine maintenance to HVAC repair to complete installations. Our staff stays current with the latest, state-of-the-art technology with annual recertification on the equipment we service.
We are an authorized warranty dealer for all major brands such as:
American Standard
Bryant
Coleman
Trane
Lennox
Amana
Rheem
Ruud
York
Carrier
Rest assured that your satisfaction is guaranteed. We will get your system up and running. We will provide
Penguin Cooling and Heating offers:
Same or Next-Day Appointments
No-Hassle, On-Time Guarantee on All Calls
No Extra Charges for Night or Weekend Hours
Fully Stocked Service Trucks
Red Carpet Treatment
Free Second Opinion
Price Matching for Comparable Work
Available 365 Days a Year
We work on all HVAC systems whether it's a rooftop unit or a split system. And we'll take on any task from a blown-out fuse to a faulty heat exchanger. We handle it all efficiently, quickly, and correctly.
having a problem? Get in touch with us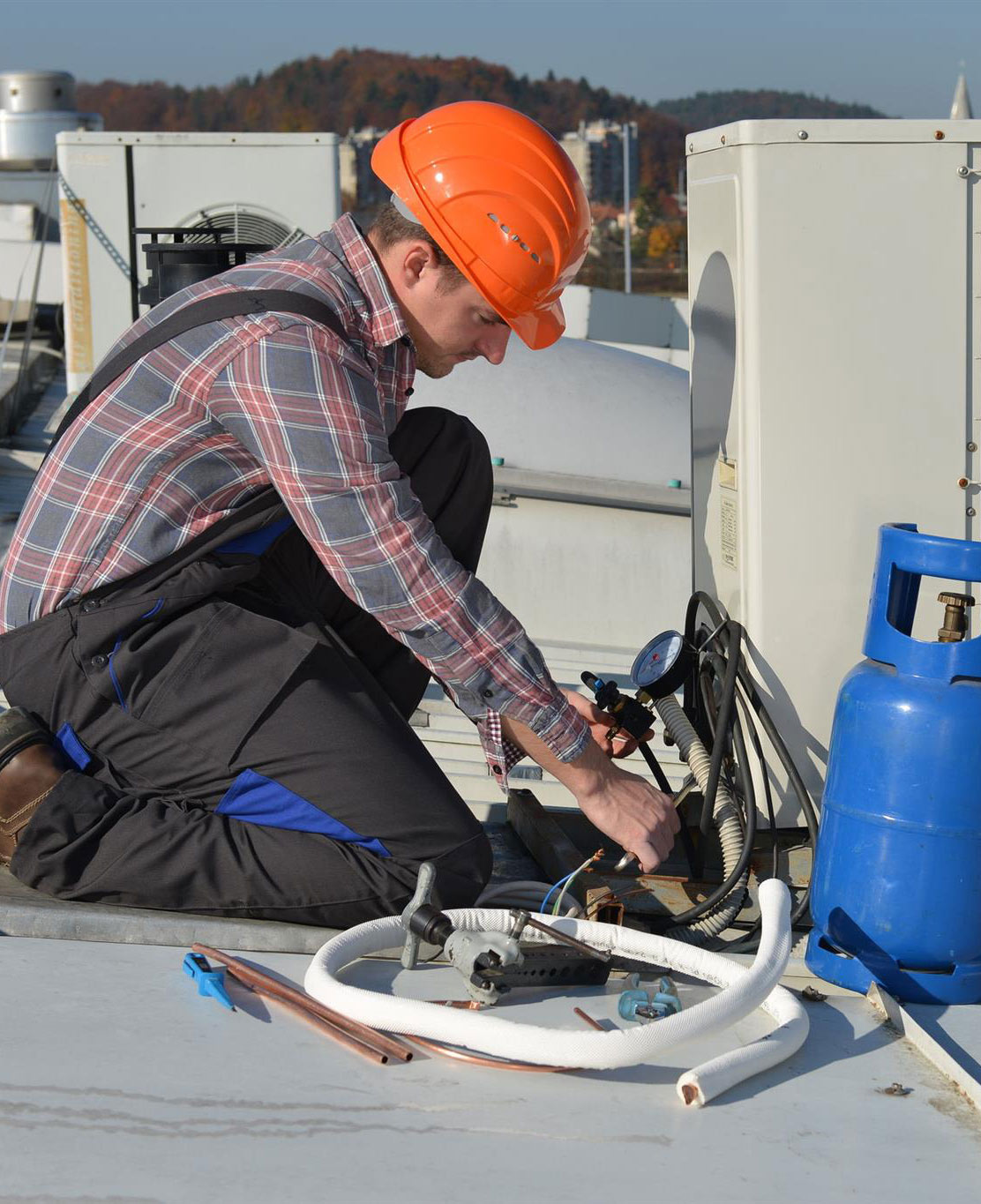 First of all, Penguin Cooling and Heating understands the significance of the sales, installation, and HVAC repair services that they provide. After all, a broken furnace or air conditioning system is more than just an inconvenience. Of course, there are numerous risks associated with a loss of heat including structural damage to your plumbing, flooding, and human health impacts.
We appreciate how disruptive a repair can be, primarily if it affects the comfort of your home and its safety. That's why we offer a complete line of HVAC repair services to ensure your peace of mind no matter what the problem or issue.
Above all, we make it a priority to arm our team with the latest in technology, knowledge, and continued training. It's the surest way we can ensure that you are getting the highest quality service to bring resolution to any situation.
We focus on HVAC repair, and the backbone of these best practices is a 100% guarantee that we'll fix the problem to your satisfaction. We keep your time, convenience, and budget on our list of goals.
Available HVAC REPAIR 

Services
Because it is our #1 goal to make sure that we meet and exceed your expectations, Penguin Cooling and Heating provides a full suite of HVAC repair services for both residential and commercial customers. No matter what you need, our technicians can fulfill your request and make your home comfortable again.
Penguin Cooling and Heating works on all kinds of furnaces whether it's electric, propane, or natural gas. For your heating unit, we service it with a replacement for anything from the flame sensor to the gas valve to the heat exchanger. We'll make sure that your home has heat.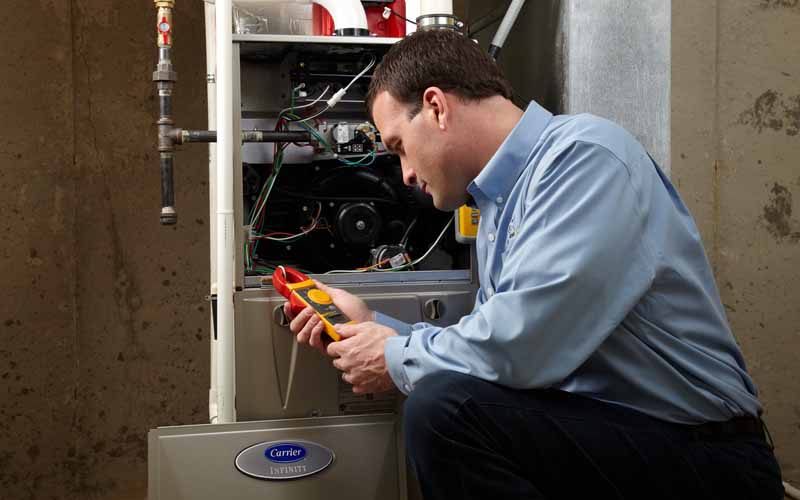 Complete Heating and Furnace Service

Complete Air Conditioning and Cooling Unit Service
HVAC Repair
New and Replacement HVAC Installation
Ductwork Cleaning and Repair
Indoor Air Quality Assessment and Improvement
Monthly and Yearly Preventive Maintenance Plans
Warranty Service
Emergency Calls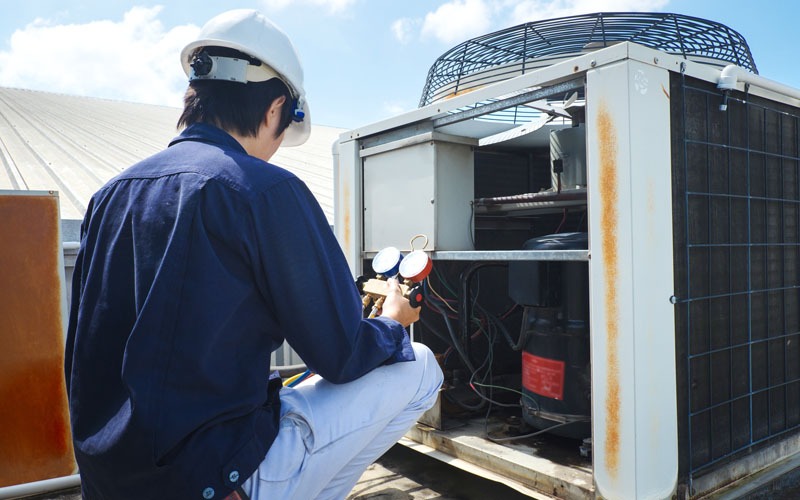 Uneven Cooling or Heating

Common issues we fix include:
No Heat or Air Conditioning
Water Leaks
Part Replacement
Condensation or Freezing on the Unit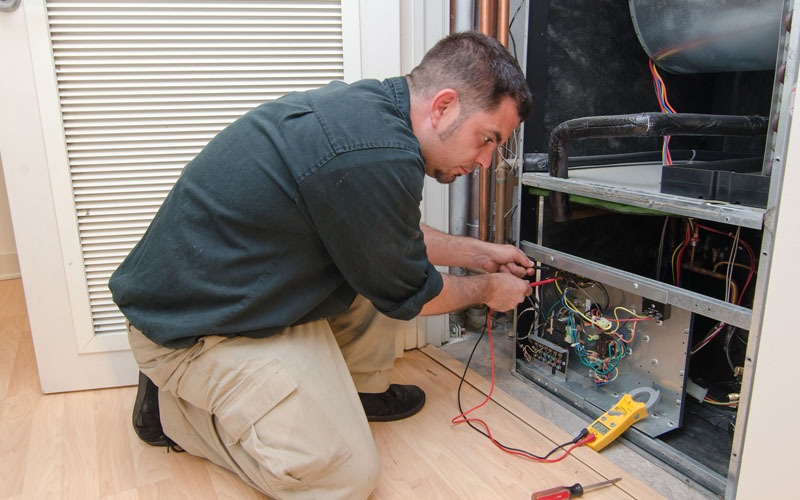 Refrigerant Recharging and Leak Repair

For your air conditioner:
Fan Motor Replacement and Lubrication
Thermostat Upgrade or Replacement
Replacement of Fuses to the Air Compressor

There is no job too small, big, 
or difficult for our team to handle.
We screen all of our HVAC repair technicians and require re-certification on the equipment every year.
We believe in honest, open communication with our customers. That's why we provide a free consultation and quote before you commit to using our services. We'll match the price of any comparable service or offer a second opinion on an existing job
You'll know upfront how much an HVAC repair or replacement project will cost without worrying about extra charges or hidden costs. We promise that you won't get any nasty surprises. And you'll know everything that is included with it with a detailed estimate that spells it all out, clearly and distinctly.
It all begins with a phone call or email to learn more about the exceptional service we provide.
Penguin Plans for
Your Peace of Mind
We also believe in the importance of regular maintenance on your heating and cooling system. As a matter of fact, it's the best insurance you can have to ensure that it stays running at its top performance. It's an excellent way to prevent a small problem from escalating into an emergency situation.
The monthly or yearly also gives you a 15% discount on repairs and parts with no charge for the $89 diagnostic fee. For an annual plan, we'll take it off the cost of the membership and waive it with a monthly pricing tier.
And if you're faced with an expensive HVAC repair, we'll work with you to help you understand your options with a cost-benefit analysis to make an educated decision.
Your heating system preventive plan includes:
Inspection of the entire unit and its accessories
Cleaning and adjustment as necessary for valves, burners, and ignition system
Check of heat exchange, gas pressure, and carbon monoxide monitoring
Your cooling system plan offers:
Cleaning of drain lines, condenser coils, and replacement of the air filter (customer provided)
Check of all electrical components including the fan, phase shifters, TXV valve and more
Airflow monitoring
Inspection of all the ductwork for damage or leaks that can worsen its performance and output
Indoor Air Quality Improvement
As the US Environmental Protection Agency has assessed, indoor air quality has a significant impact on your health and well-being. It can affect you in so many ways from worsening allergies to poor sleep to diminished respiratory functioning.
Penguin Cooling and Heating can help improve it on several fronts. We can install UV lighting systems that will kill mold, bacteria, and pollen before they impact the health of you or family members. One of the primary functions of your HVAC system is to trap allergens before they can get into the air.
We can also recommend air filters that can give you even more control over the influx of contaminants and other particulate matter. These things can also have an effect on your system's performance and its energy efficiency.
You may notice its aftermath with higher utility bills. Debris can build up and impede airflow. There is also a risk of damage to the unit. It can cause it to work harder and put a strain on its continued operation. Left unchecked, it can lead to a costly repair or even the replacement of your heating or cooling system.
We can assess its airflow and recommend upgrades and changes to make it run safer with less risk of health impacts. We can also provide a cost-benefit analysis to help you make the best choice for your situation.
Areas That Penguin Cooling and Heating Serves
Penguin Cooling and Heating provides high-quality service and repair to Charlotte, NC and the entire surrounding area including:
Just to name a few.
We are located at 2740 Gray Fox Rd Suite A in beautiful Monroe, North Carolina.
We understand the unique challenges that the climate and weather of this area pose. We can recommend the best solution to serve your heating and cooling needs within your budget. We can also ensure that it continues to provide the highest-quality service.
Don't hesitate to contact us with your questions or concerns. Call us today at 704-296-0800 for your free estimate or quick service request. If you prefer, message our team through our secure contact form or message us. Penguin Cooling and Heating is ready to lend a hand.