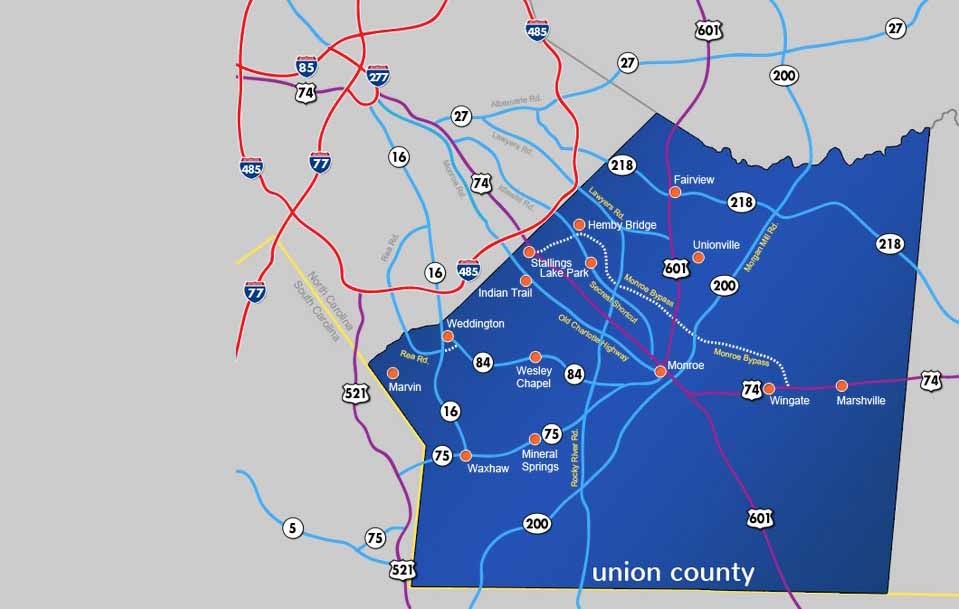 Need an HVAC contractor? Penguin Cooling and Heating proudly serves Charlotte, NC and the entire surrounding area. We provide high-quality, expert service backed by a full one-year warranty on all parts and labor.
We put you first with professional and courteous customer service. Our heating and cooling full line service includes:
Same or Next-Day Appointments at No Extra Charge
Red Carpet Treatment
On-Time Guarantee
Emergency Service Calls
Available 365 Days a Year
We understand and appreciate the value of your time. We also know the frustration of dealing with an unexpected problem with your HVAC system.
That's why we offer free consultations and estimates. We'll give you an itemized list of all the parts and labor included with a job with no hidden costs or surprises. You'll know what's involved in helping you plan for your repair or installation.
We service the entire Charlotte, NC area including the following outstanding communities.
Known for its pedestrian-friendly downtown and its outstanding public golf course, Monroe, NC is a bustling town with lots to offer residents and visitors alike.
It is the primary headquarters of Penguin Cooling and Heating. We stock our service trucks daily so that our team of EPA-certified technicians are prepared to handle any repair promptly.
Indian Trail, the home of the Radiator Specialty Company, has a long history of manufacturing and mining. A hot and humid climate is a regular occurrence in this suburban town during the summer months.
When you hire a Penguin Cooling and Heating HVAC contractor, you are getting our word that we'll find and fix your heating or cooling system issue.
Matthews, NC is a bustling town with a strong retail and manufacturing presence. The expansion of the railroad bolstered the economy of this community along with other ones in the area.
Penguin Cooling and Heating strives for 100-percent satisfaction. If something doesn't work as expected, we'll make it right.
Known for its Queen's Cup, steeplechase event, Mineral Springs, NC embraces its rural character where the manufacturing and construction industries prevail. Summers are warm and humid which is typical of this area.
Our technicians stay up-to-date with the latest cutting-edge technologies with yearly recertification on the equipment we service. That's the Penguin Cooling and Heating difference.
The infrastructure of Waxhaw, NC strikes an excellent balance between manufacturing and recreation opportunities in this rural community. The American Planning Association recognized this trait with the 2018 Great Main Street Award for this town.
Penguin Cooling and Heating is an authorized warranty dealer of all major brands including York, Trane, Amana, and many more.
Harrisburg, NC has a history that harkens back to the time of President George Washington. It is a close-knit village with a diverse economic profile of businesses. It embraces its small-town character with plenty of green spaces and recreational opportunities for its residents and visitors.
Penguin Cooling and Heating offers both monthly and yearly maintenance plans to allow you to comply with your warranty's conditions and help prevent costly repairs.
Fort Mill, SC has a lot to offer both visitors and residents alike with its iconic Strawberry Festival to its unique Fort Hill History Museum to the nearby Carowinds Amusement Park. It is home to one of the corporate offices of the Brazilian textile manufacturer, Springs Global.
The last thing you need when you're looking for an HVAC contractor is voice mail. That's why a live person answers all calls to our office to arrange things for your appointment quickly with no waiting for someone to return a message.
Pineville, NC has a rich history that includes its highlight as the birthplace of the 11th president of the United States, James K. Polk. The retail industry thrives in this town with the Carolina Place Mall. Among its attractions are the Daniel Stowe Botanical Gardens and the Carolinas Aviation Museum.
Penguin Cooling and Heating is a full-service HVAC contractor. We offer heating and cooling system repair for any size job from replacing fuses to a complete system installation. If you have questions, we have answers and solutions.
Don't ignore a potential issue. Contact a Penguin Cooling and Heating HVAC contractor Charlotte, NC for your free estimate today at 704-296-0800. Or you can message us to take the first step toward a more comfortable home. Our team is available, 365 days a year.
SCHEDULE A FREE ESTIMATE FOR NEW EQUIPMENT