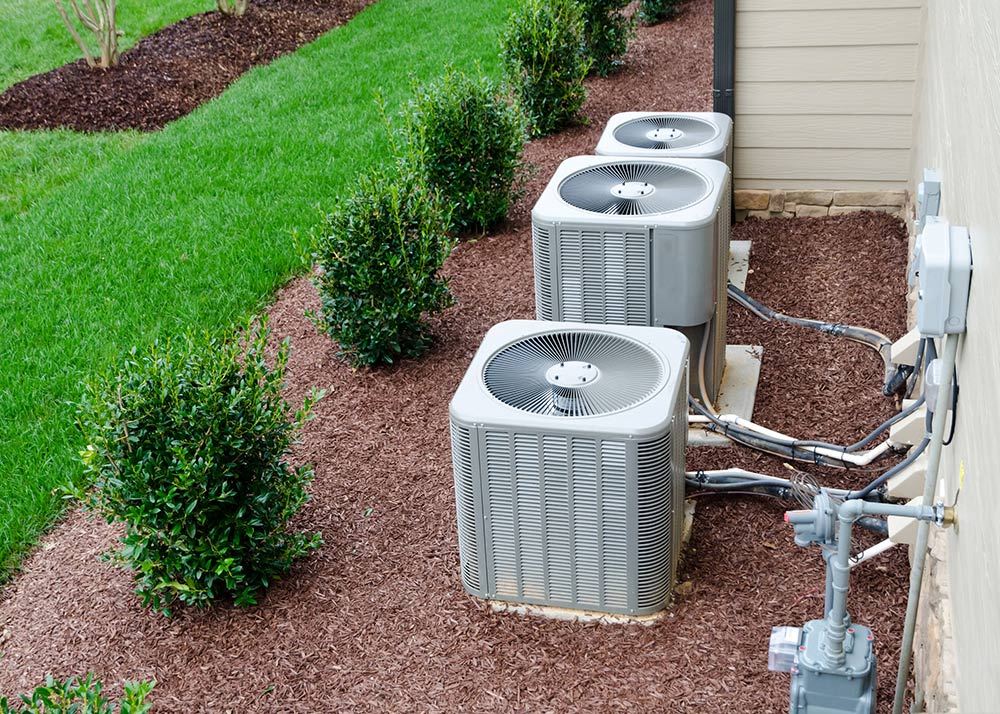 Every house has different types of air ducts. They are mostly categorized into two types: flexible and rigid. As the names suggest, flexible air ducts are bendable while rigid air ducts are solid. Let's take a look at each type in more detail:
Flexible
Flexible air ducts are suitable for homes that are limited in space as these ducts are able to bend and fit in any cramped or crooked areas of the house. The ductwork is tube-shaped and made of wired coil covered with a flexible plastic that is then surrounded by insulation. The installation of this type of air ducts is usually quick and simple. To properly install flexible air ducts, you need to make sure that the ducts are secured and have minimum bends and tight turns.

Rigid
Rigid air ducts come in a range of different materials, shapes, and sizes. While flexible ductwork is more bendable, rigid ductwork is more reliable. The most common types of rigid ductwork are sheet metal, fiberglass, and fiberboard, all of which are insulated. You should consult with your contractor or installer for advice on which type is best for your house.
Steps to Cleaning Air Ducts
After the installation, you will want to make sure that your air ducts are maintained and cleaned on a regular basis. Here is a step-by-step guide for you to follow through:
Step 1: Close the Registers
During the cleaning process, you want to make sure that dust won't reenter the room through the register. Cover all supply air registers with towels or clothes to ensure they are closed. After that is done, make sure that your thermostat fan is running while you're cleaning so that it will be easier for you in the next step to drive out the dust and debris in the air duct. During Step 1 of the cleaning process, don't replace your old furnace filter with a new one just yet.

Step 2: Brush Off the Dust
The next step to cleaning your air ducts is to get rid of the sources of the contaminants such as dust, debris, hair, and others. To thoroughly clean the surface of an air duct system, you need to use a brush or another type of cleaning tool to brush off or pull out any buildup of dust or debris that you can see.

Step 3: Clean the Registers
After you've gotten rid of the dust in your air ducts, you can use a vacuum to gather the contaminants so that they won't fly everywhere. Lift your register and place the end of the vacuum hose to catch the dust that is being pushed out by the fan. Repeat this process with every register until all of them are clean. You will also want to clean the return air registers as well. These are usually located on the walls of your home, and what you need to do is repeat the very same process, ensuring that all the dust and debris is brushed out.
Step 4: Clean the Furnace
Once you're done cleaning your registers, turn off both the thermostat fan and the power to your furnace that should be located on the service switch or breaker panel. Then, remove the panels from the furnace and clean out the blower compartment. You can then clean the furnace fan to complete the cleaning process.
Step 5: Switch to the New Filter
When you finish cleaning out the furnace, you can go ahead and replace the furnace filter. You should do this every time you clean out your furnace.

Should I Call the Professionals?
It should be noted that this guide is at most surface cleaning. For deeper cleaning that requires access holes into the ductwork, you might want to contact the professionals for the job. These cleaning professionals will have all the special tools and the skills needed to complete the task. Make sure that you seek out a professional who has liability insurance to prevent putting yourself at risk for any complications that might occur.


Don't want to do it yourself? Get in touch with Penguin Cool today to see how we can help! We specialize in air duct maintenance & repairs in Fort Mill, NC – contact us for a free quotation.