Maintenance for Your Home Furnace
If you have a home furnace, the key to ensuring that it is operating at optimum efficiency is having it serviced regularly. A home furnace has different components that need to be properly maintained to minimize the chances of a malfunction, which would slow down its efficiency. A home furnace is likely to be used frequently during the winter season, hence the need for more frequent servicing during this time of the year.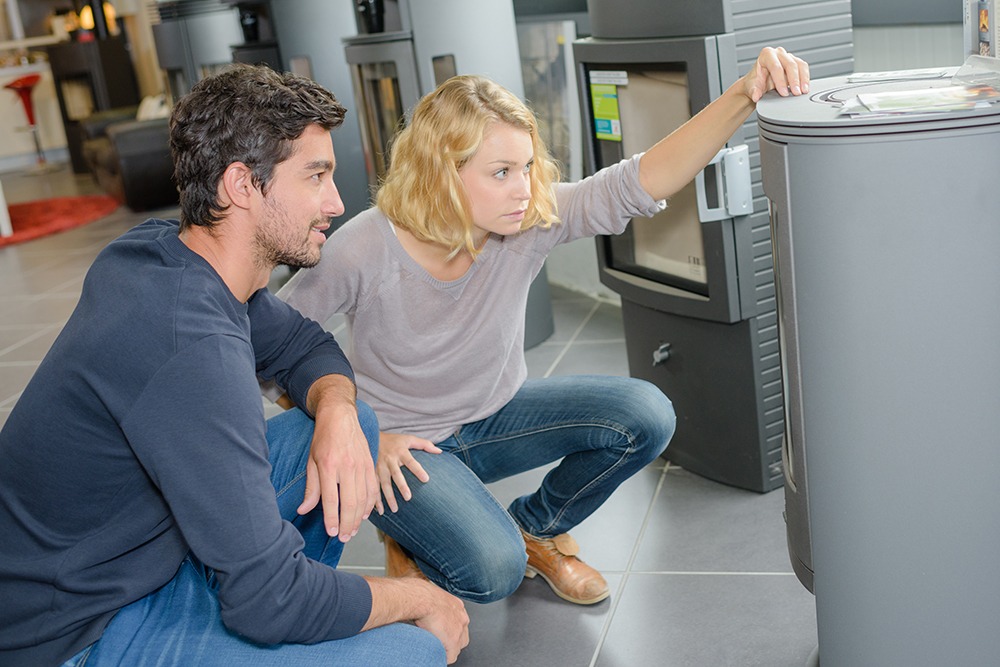 Some basic maintenance tips for your home furnace are:
Schedule regular maintenance for your home furnace
To ensure that your home furnace functions at its optimum, it should be inspected and serviced regularly. A furnace failure doesn't simply occur overnight. Rather, it results from a gradual system failure that leads to an eventual malfunction. If you do not maintain your furnace on a regular basis, it is likely to break down when you need it the most. Based on the type of brand and the manufacturer's recommendations, you should maintain your home furnace once or twice a year. Your maintenance session should be scheduled in a manner so that it's serviced before the onset of the winter; this will ensure that it is functioning at peak performance. If you opt for two yearly maintenance sessions, one session being in the winter, then the next scheduled service should take place in the spring before the warmer weather kicks in.
Before using your furnace, always confirm that all its components are functional
Always remember to conduct an eye test on your furnace before you start using it. A quick inspection of its components will easily bring to your attention any component that could be compromised to allow you to schedule a repair session before it is damaged further. Some of the components that you should look out for include the venting tube that must be well fastened and angled. You should also inspect the air conditioning system's drainage tubes. Make sure that the furnace's system is not leaking by smelling the system's gas flex line. If you notice a smell similar to that of rotten eggs, this could signify a gas leak.
Remember to inspect the furnace's thermostat wires
One component of the furnace that you need to inspect regularly is the thermostat wires. Before you start inspecting them, make sure that the power is shut off and the furnace doors are removed. You can pull off the furnace wires to determine whether they are tight enough and well fitted.
Clean the furnace's flame sensor
One of the reasons why your home furnace malfunctions is a dirty flame sensor. Dirt reduces the sensitivity of the flame sensor, and this could lead to a complete breakdown of your furnace if not cleaned properly on a regular basis. You can clean the flame sensor using a dumb emery cloth to get rid of the dirt that accumulates on the flame sensor. Once you have cleaned the flame sensor, reinstate it and the door.
Always consider professional maintenance for your furnace
There are simple do-it-yourself (DIY) tips that can help you extend the lifeline of your furnace. If you feel that some of the maintenance tips for your furnace are difficult, however, seeking professional help is always a viable option. Professionals have the required skills and knowledge to handle the mechanical aspects of servicing your home furnace. Apart from seeking professional repair services, you should also consider hiring a professional to inspect the condition of your furnace.
You should dust and vacuum to get rid of any debris that could be trapped in the furnace. A clogged furnace will suffer in performance and efficiency. You can remove dust, debris, and dirt using a tipped paintbrush that you can apply against the furnace's inner components;  however, be careful not to damage the interior components of your furnace. You can also use a portable vacuum to get rid of the dirt, dust, and debris.
Types of Furnace Filters
An important component of your furnace is its filters. Many people underestimate the role a filter plays on their furnaces. It is a crucial piece because it ensures that your furnace functions properly. A furnace filter is designed to protect your furnace from particles such as debris, hair, dust and other pollutants that are sucked by the furnace's return duct. The furnace filter plays a significant role in ensuring that your home has highly efficient indoor air quality (IAQ).
There are two types of furnace filters: electric furnace filters and gas furnace filters.
A Comparison and Contrast of Electric and Gas Furnaces
Cost: Purchasing an electric furnace is cheaper compared to acquiring a gas furnace, and this is why many people prefer electric furnaces. Although the initial investment on an electric furnace is less, the operational costs that you will incur will be more than what an individual who buys a gas furnace will spend.
Convenience: Another aspect that is used to compare and contrast the electric and gas furnaces is their convenience and comfort. Electrical furnaces are considered more convenient and comfortable to use because they are quiet as compared to gas furnaces. If you want a furnace that does not cause an unnecessary disturbance in your home, an electric furnace fits the bill, respectively.
Durability: Although the durability of your furnace will largely depend on your maintenance routine. Electric furnaces are more durable as compared to their gas counterparts. The lifespan of an electric furnace system is between 20 and 30 years as compared to that of gas furnaces that last between 15 and 20 years. This is assuming, of course, that maintenance is regularly scheduled and performed.
Efficiency: If you are looking for an efficient furnace, you should lean more towards investing in a gas furnace. According to furnace experts, gas furnaces will heat up your premises faster compared to electric furnaces, which makes them more efficient during extremely cold conditions.
Ease of use: Installing and using an electric furnace is easier, compared to installing and using a gas furnace. A gas furnace system also requires closer monitoring than an electric furnace, which once installed, you do not need to monitor it closely.
A Review of Top Home Furnace Brands
Are you looking for the best home furnaces to install in your premises? If you are, you do not need to worry because this review focuses on the best furnace filters in the market. It comprises the best of both gas furnaces and electric furnaces.
Goodman Furnace
Common Brand Features:
A 10-year warranty for the furnace's general parts
Durable stainless steel heat exchangers
Feature sound-insulation
Has silicon nitride igniters
One of the best home furnaces that you can acquire is Goodman. Goodman Manufacturing is a well-known brand in Texas where the furnaces are manufactured. The manufacturer has also attracted a wide range of loyalists in the state. Goodman furnaces are known for their energy-efficiency and the furnaces will live up to their brand name and reputation once you acquire them. Goodman furnaces are made from highly durable materials with spot-on technologies that enhance efficiency. No matter the size of the home you are looking to heat up, you can rely on Goodman furnaces to meet your needs and ensure that your home is comfortably cozy. Although Goodman furnaces have common features, they can vary significantly based on the model that you choose to invest in. You will also get the best warranty in the furnace industry from Goodman: The company offers a lifetime warranty for its heat exchangers with the provision of a replacement for your furnace if its heat exchanger malfunctions.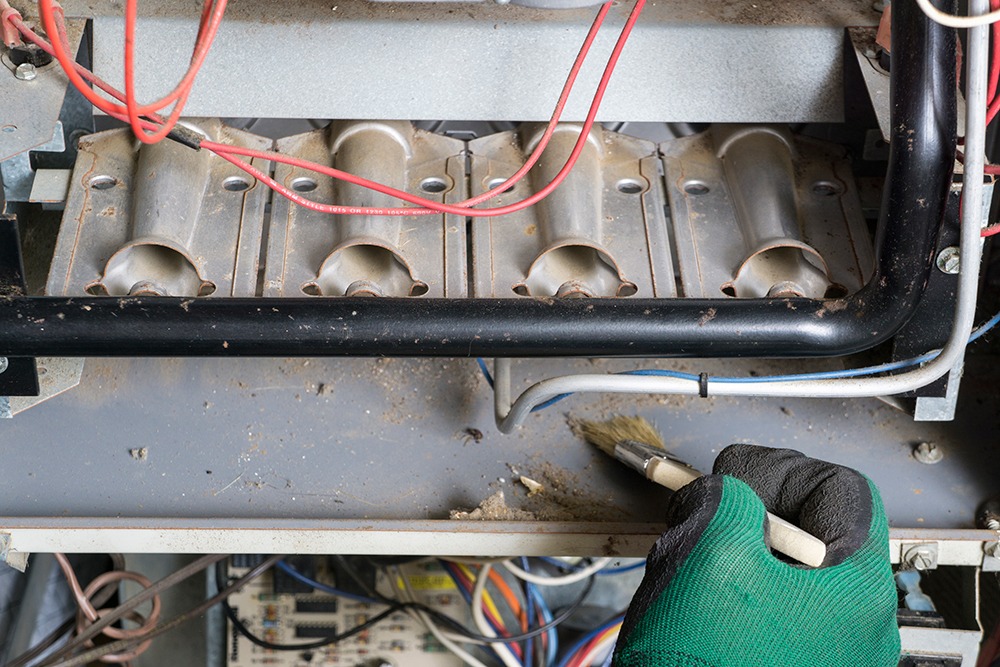 Lennox Furnace
Common Brand Features:
Dual-fuel configurations
Sound insulation
Uses variable blower motors
Affordable pricing
Lennox is a big name in the manufacturing of HVAC systems, and you can trust its products to be among the leaders in the industry. Lennox is one of the most reliable manufacturers of furnaces in United States. The company was established in the late 19th century by Dave Lennox and it still continues to expand and produce reliable systems. As a result, Lennox furnaces are quieter as compared to other leading brands in the market because it features integrated variable blower motors. The variable blower motors ensure that the HVAC systems function properly and efficiently since they use a secondary exchanger in heating the air. It is convenient because it runs on two fuel configurations: gas and electricity. To benefit from the more enhanced features from Lennox, you should go for the top-level furnaces from this manufacturer. Lennox is known for making its high-quality products easily accessible to customers at competitive prices.
York Furnace
Common Brand Features:
Features ClimaTrak Comfort System
Has a variable speed fan
Modulating burner design
York furnaces are marketed by York International Corporation. The company was originally established in York, Pennsylvania in 1874 as a company that manufactured ice machines before it shifted to the manufacturing of air conditioning systems. The company is known for its four furnace series: LX, Affinity, Latitude, and Diamond. The models are available to customers as single-stage furnaces, dual-stage furnaces, and variable speed models. The flagship brand for the company is Affinity Furnaces, and it is distinguishable from the rest due in part to its high efficiency. It has an AFUE rating of 98 percent, which is a record high rating for gas furnaces. Since York is a reputable brand known for its high-quality products, you will need to invest more to acquire any of the furnace brands produced by this manufacturer.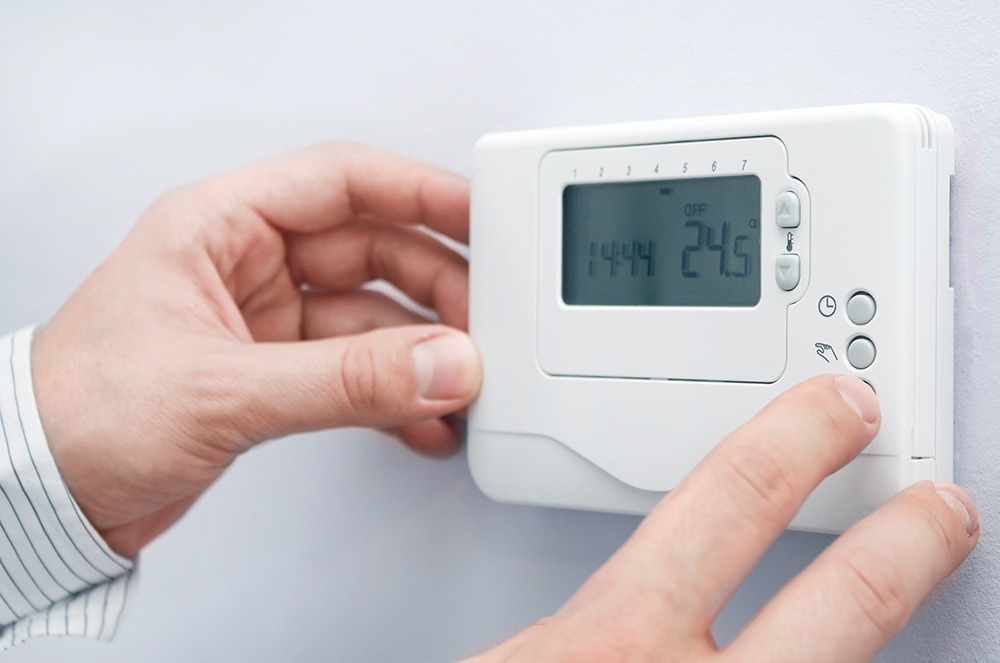 American Standard Furnace
Common Brand Features:
A 10-year warranty
A lifetime heat exchanger guarantee for successful purchases
Features variable-speed ECM energy efficient blower motors
Have multi-ports
In-shot burners
Made of aluminized steel as the primary material and stainless steel as the secondary material
Has an in integrated ComfortLink II communicating system
American Standard furnaces are designed and manufactured by Ingersoll-Rand, a company that also manufactures Trane XC furnaces. The company is known for its production of high-quality products over the years. In fact, its furnaces can give you a usage lifespan of 25 years or more. You will not have to worry about the furnace's heat exchangers since the manufacturer gives you a lifetime heat exchanger guarantee, which implies that they will change malfunctioned heat exchangers free of charge. These furnaces are fully modulating gas furnaces with several ports and in-shot burners to ensure you get an efficient and reliable heating for your home. The furnace comes with ComfortLink II whose communication system will coordinate the system's components, make a diagnosis, and appropriate repairs to resolve any issues that may arise.
Features
Perfect heat and perfect humidity technologies
Designed using QuieTech system technology
A reputable brand in the furnace sector
Bryant is an over-a-century old company that manufactures heating and cooling systems. It was established in 1904 and it manufactures different types of furnaces and air conditioning systems. The company's furnaces are available in three series: Evolution, Legacy, and Preferred models. Its emphasis on high-quality products over the years has ensured that it is one of the most popular HVAC brands available in United States today. Bryant is known for producing products that are affordable and durable. Bryant furnaces feature the parent company's patented QuieTech System technology that is integrated with insulated cabinets to ensure that there is minimal noise generation when using the furnace. Bryant furnaces are one of the most affordable high-quality furnaces currently available in the market and they are well worth trying out if you are looking to get value for your money.
Are you looking for a furnace that is durable and worth its price? If you are, you should check out the brands highlighted above since they are the leading producers of high-quality furnaces in the industry. Moreover, most of them are affordable.